Future products are concept models that have been technically cleared in our R&D activities.
It fulfills high demands for creating more value to traditional applications.
We will set specific specifications according to customer requirements. Please
contact us
to discuss how we can help you.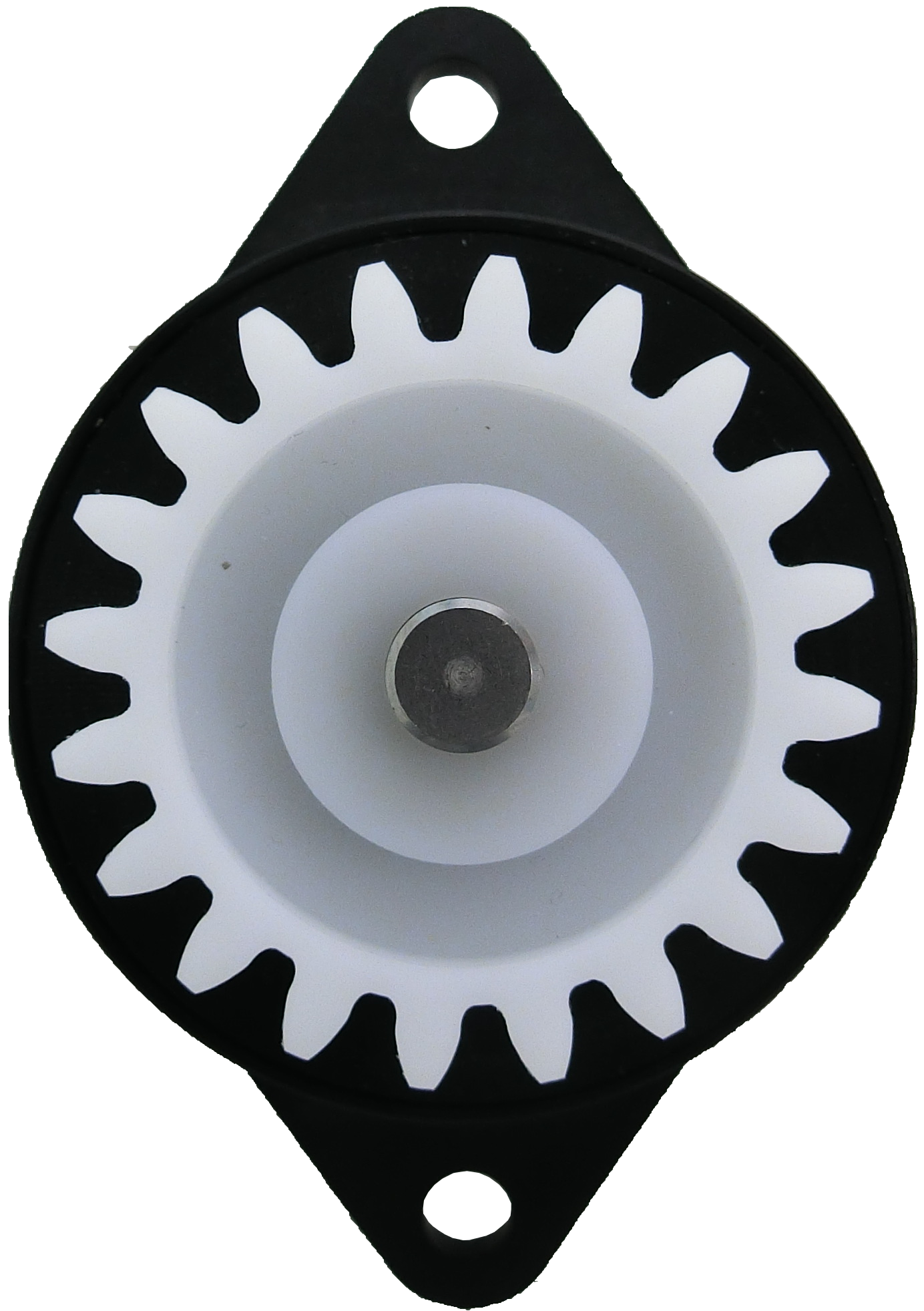 ACCELERATION DETECTOR DAMPER (Continuous Rotation Angle)
It has 5 times higher torque in comparison with TOK's standard damper.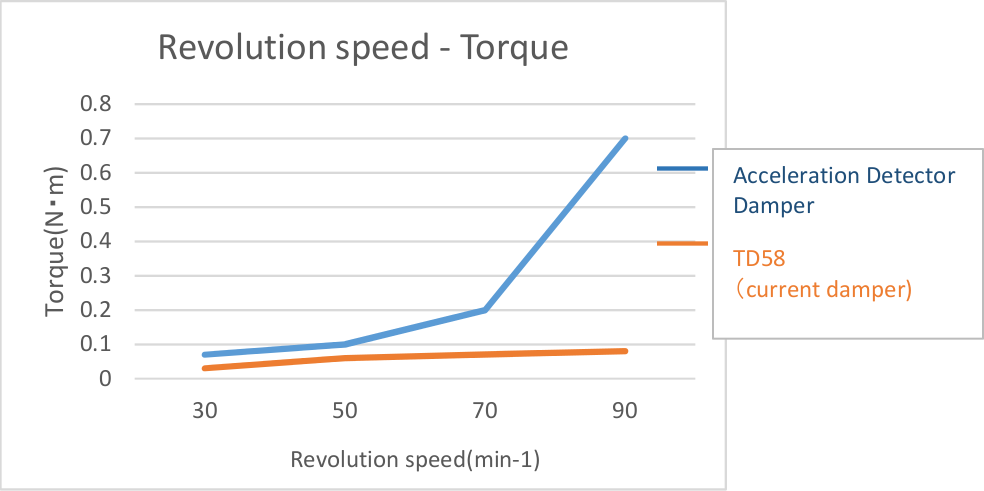 Torque is adjusted according to the movement speed of the object
It produces stable movement regardless of an objects size/load
Application examples: Sliding doors in hospitals
 A sliding door slams when closed using strong force. On the contrary, by using weak force the door is stopped before completely closing.
However, the Acceleration Detector Damper can solve such problems.
The closing speed can automatically be made uniform, regardless of the force used to close the sliding doors.
Adjusting torque
 Torque is adjustable to 15 different levels using a turn-dial.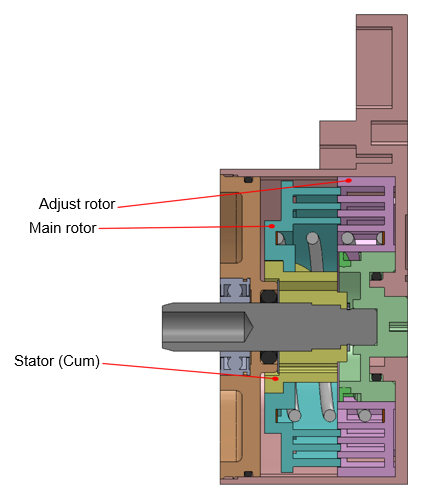 Based on changes in the
contact area of a
"Main-rotor" and an
"Adjustment rotor", the
torque fluctuates according
to the torque of the load.
Application examples: Sliding doors / Shutters
Rack & Pinion gear method
*Damper without the gear is also available
---
SELF-STANDING DAMPER (Partial Rotation Damper)
The rotation of the damper is limited, so that a lid can be held open at
an angle without any additional component parts. It can be designed
compactly and at the same dimensions as all existing TOK dampers.
Application examples