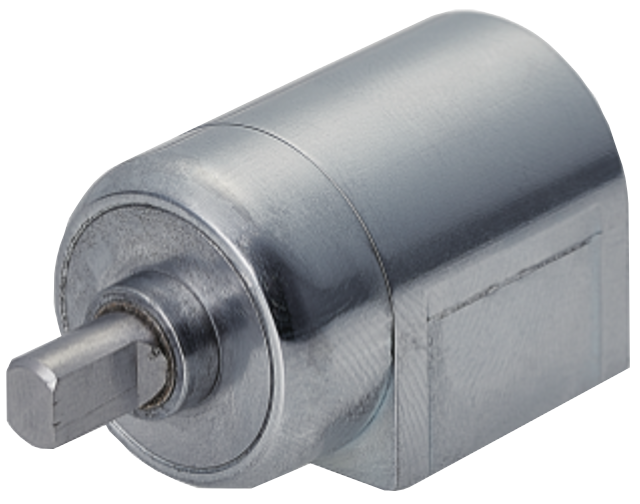 HIGH-DURABILITY DAMPER (Partial Rotation Angle)
High-durability
TOK's high-durability damper is six times stronger in comparison with our standard damper.  
It can be used 300,000 times.
Maintenance is unnecessary.
It is useful for a variety of applications, including:
Aircraft doors / Automotive console-box lids / Toilet seats / Lids for kitchen hoods / Piano lids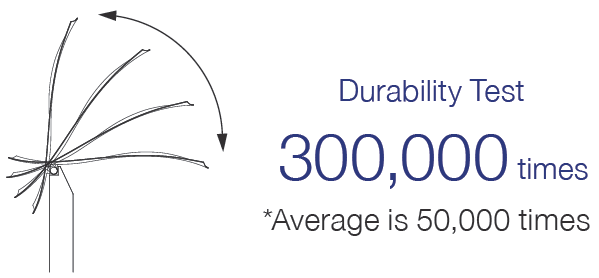 It can be used in situations with strict conditions such as aircraft and places where industrial equipment is used.
Adaptability for temperature change (Hydraulic-accumulator)
The hydraulic-accumulator is the mechanism that can absorb silicon-oil within the damper, as the oil expands and shrinks due to temperature fluctuations. With this mechanism the damper can be used in temperatures between -5 ℃ and 70 ℃.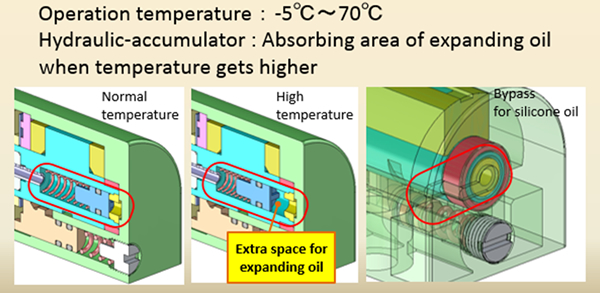 Adjustable closing speed for various loads
Even if the weight of the object varies, closing speed can be made uniform by adjusting the torque of the damper automatically.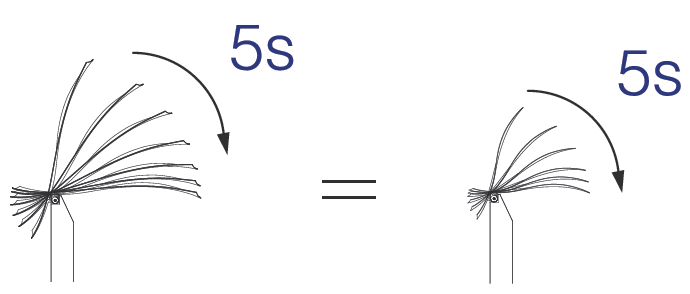 It can be adjusted closing speed for various loads.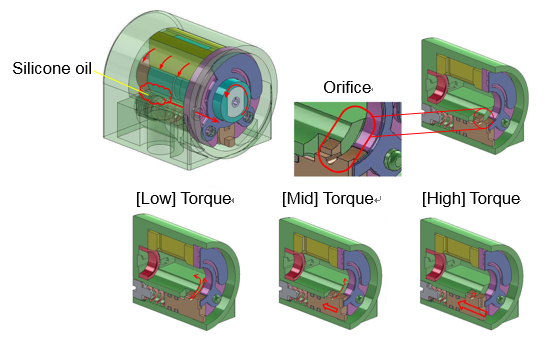 It can be adjusted closing speed for various loads.
---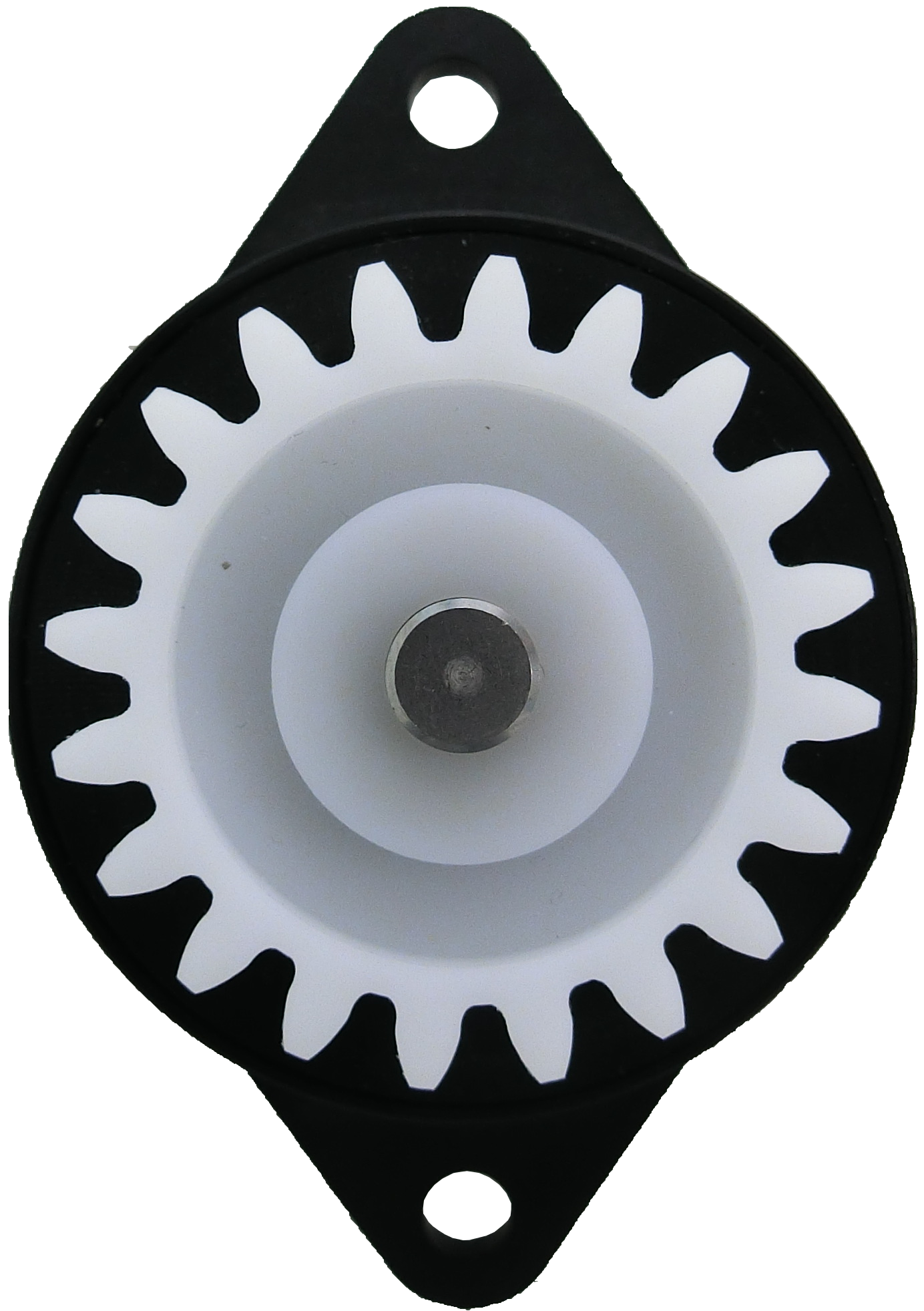 ACCELERATION DETECTOR DAMPER (Continuous Rotation Angle)
It has 5 times higher torque in comparison with TOK's standard damper.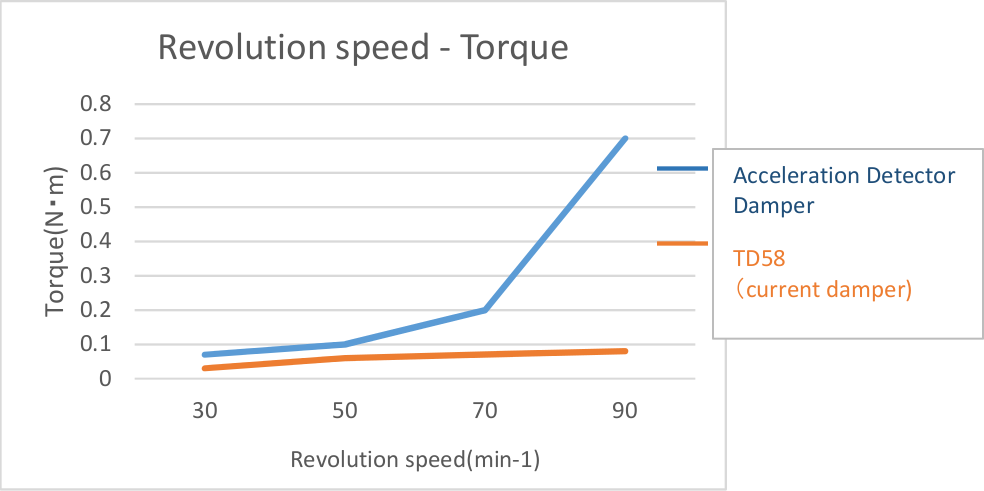 Torque is adjusted according to the movement speed of the object
It produces stable movement regardless of an objects size/load
Application examples: Sliding doors in hospitals
 A sliding door slams when closed using strong force. On the contrary, by using weak force the door is stopped before completely closing.
However, the Acceleration Detector Damper can solve such problems.
The closing speed can automatically be made uniform, regardless of the force used to close the sliding doors.
Adjusting torque
 Torque is adjustable to 15 different levels using a turn-dial.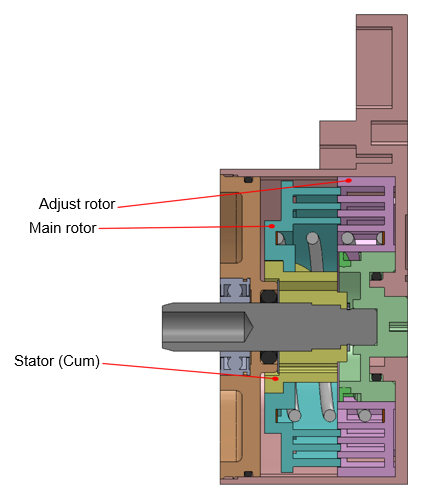 Based on changes in the
contact area of a
"Main-rotor" and an
"Adjustment rotor", the
torque fluctuates according
to the torque of the load.
Application examples: Sliding doors / Shutters
Rack & Pinion gear method
*Damper without the gear is also available
---
SELF-STANDING DAMPER (Partial Rotation Damper)
The rotation of the damper is limited, so that a lid can be held open at
an angle without any additional component parts. It can be designed
compactly and at the same dimensions as all existing TOK dampers.
Application examples