Concept:



Collaboration of accumulated technology = Creation New Motion for Special Requirement
SR series is exclusively for meeting customer's Special Requirements by the collaboration of accumulated technology
.

---

Bi-directional No-back clutch_SR2
TOK has developed a new type of bi-directional no-back clutch, named the SR2. The SR2 provides controlled motion to adjust the height at any position. Through its inverse interrupting mechanism, this breakthrough technique conducts driving from the input shaft to the output shaft and locks the input in place even if the drive is stopped. Thanks to this new mechanism, you can easily lift heavy objects and lock them precisely into position. This new control motion is perfect for applications such as adjustable tables, handicap sinks, and more.
Benefits:

・ No power supply
・ Easy operation

・ Ready to install
・ C
ompetitive price
Specification:


---

High-durability damper_SR3
TOK can easily adjust the closing speed of this damper to its controlled closure damper torque. It creates a soft and light movement and adds a luxurious feel to the motion. By controlling the closure speed of heavy loads, it prevents shutting on fingers or hands, adding an extra element of safety to your products. Its high durability is tried and true, with each damper having endured operational tests of 300,000 rotations.
Benefits:
・ Automatically adjusts torque
・
Not necessary to prepare a product for each torque value

・ No need for maintenance or replacement due to long life
・
Rebound when an overload occurs due to safety device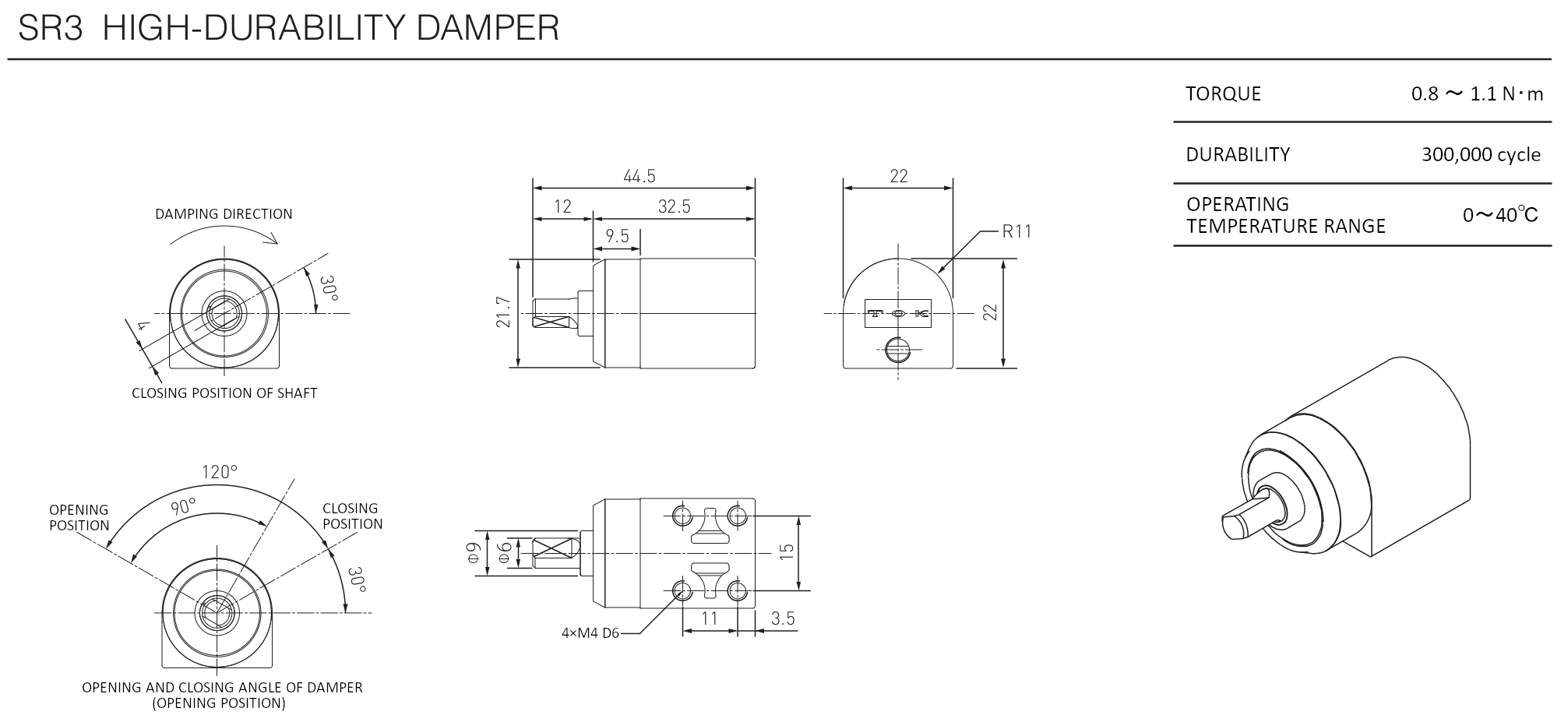 ---
Quick release system_SRX
Via its epoch-making internal structure, this detachable mechanism is easily operated with one hand and released with a single push. It was developed to expand attachment mechanisms in various situations in daily applications, industrial products, or medical instruments.
Benefits:
・ Easy installation
・ C
an be used in places where replacement is frequently required

・ Simple design that is easy to use anywhere

How to use: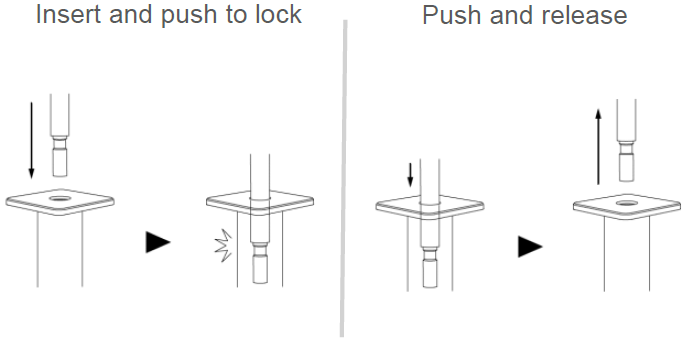 Mounting: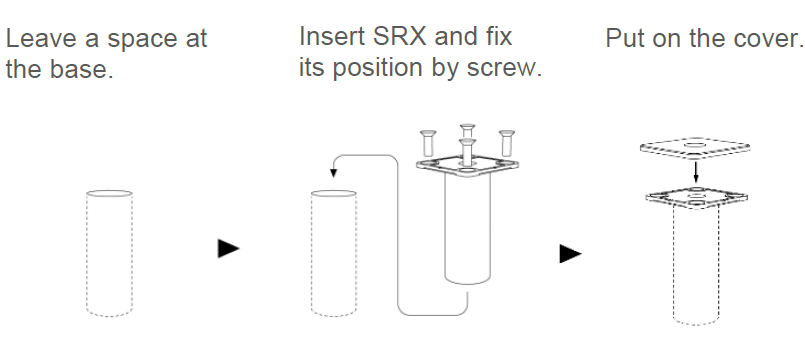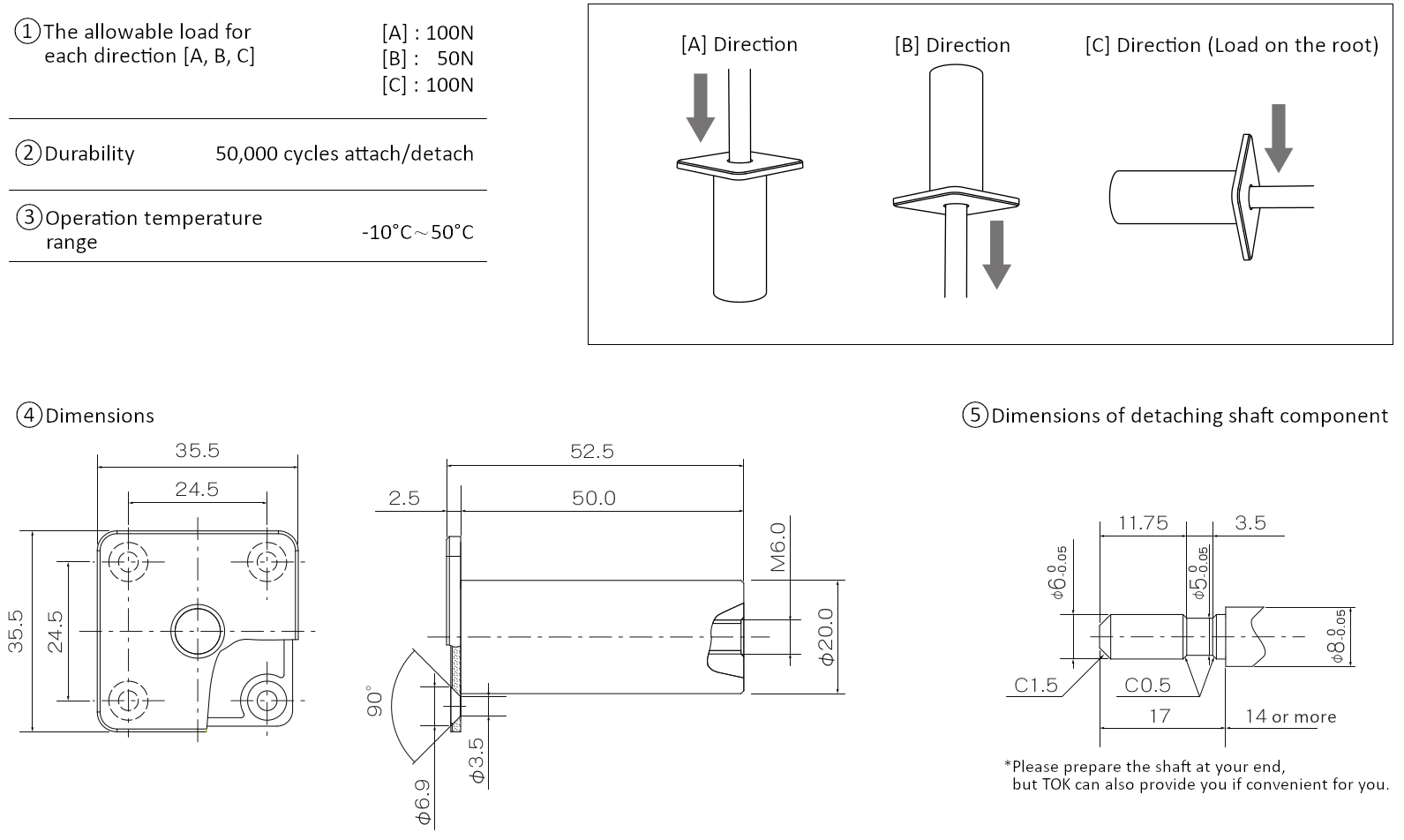 ---

Bi-directional No-back clutch_SR12 (heavy duty type)
SR12 series is a high torque clutch that can move your equipment and products smoothly and stop heavy objects at any position. This can handle high torque but can be installed with less space.
Benefits:

・ No power supply
・ Easy operation

・ Ready to
install
・
Competitive price


---

Finger Pinch Guard Preventer for sash and slide windows_SR8

| Under development  
Finger Pinch Preventer "SR8" has been developped for sliding door, sash, and window.
The stopper reacts only when the door or window is moved vigorously, and it stops closing.
The stopper reacts only when the door is moved vigorously, and stops when the door is closed, preventing fingers from being caught. It is useful in various places such as schools, hospitals, and stores.
This product is a special order production so the design can be modified to meet your needs, such as installation method, reaction speed, etc.
This product is not yet available for sale.
If you are interested in purchasing this product in quantities of several thousand, please contact us using the
inquiry form
.
Benefits:

・A reliable deceleration mechanism works even with vigorous high-speed sliding, preventing dangerous finger pinching accidents.
・The stopper can be activated automatically without special operation.
・Since rotary dampers are not used, the design is not affected by environmental factors such as temperature dependence.
・Speed can be adjusted by custom design.